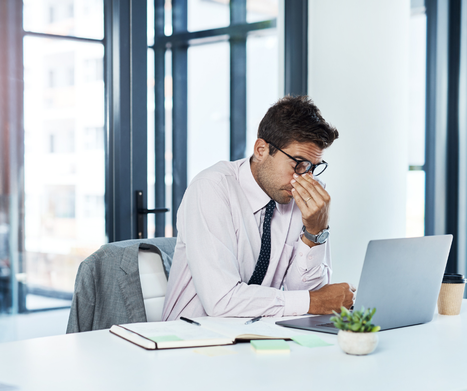 While working remotely has distinct advantages (can't beat the commute), many employees may experience work from home burnout. Remote work has resulted in people working longer hours and not setting proper limits, leading to workdays that have no discernable beginning or end.
It's important for C-suite leaders to recognize signs of burnout in both on-site and remote workers since job stress and fatigue affect all individuals in different ways.
Vistage Chair and executive coach Cheryl Marks Young discusses how leaders can acknowledge these difficult times while taking care of their teams — and themselves.
What is burnout?
Job burnout is a state of exhaustion tied to work-related stress that might result in ongoing fatigue, listlessness, irritability, anger or sadness. If that sounds like depression, that's because the two are not far off, according to researchers. Some people express burnout through excessive behaviors, like eating too much, turning to alcohol and other substances, or even over-exercising. Their appearance or the tenor of their conversations may change. These are just some of the ways burnout can manifest through physical and mental health symptoms. Overall, someone experiencing burnout finds it challenging to deal with life's day-to-day tasks. The Mayo Clinic points to these signs for work-related burnout:
Feeling exhausted both physically and emotionally
Lack of interest in work and minimal energy to be productive
Loss of satisfaction from achievements
Can you burn out even though you work from home?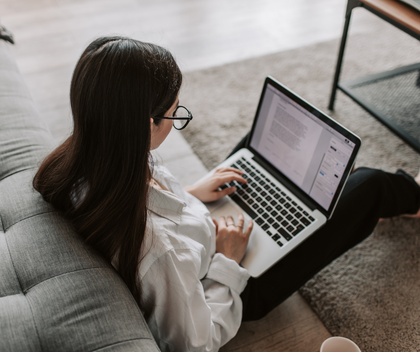 About 69% of employees are experiencing burnout symptoms while working from home, according to a survey by Monster.com. They're staying up later, sending more emails, having more meetings and running themselves ragged.
"Now that we think we can work without interruptions, we're forgetting to interrupt ourselves," says Young.
In addition, they're feeling isolated and numb. The beauty of collaborative work environments lies in its serendipity and moments of creative distraction.
How a CEO can recognize burnout in themselves?
Recognizing burnout in themselves requires a CEO to really "pull the pieces apart," Young says. Acknowledge the exhaustion or irritability without judgement, and then drill down to find out what is causing those experiences.
"This week, for instance, I'm working out of my home. I've got the kids going to school remotely. I have my husband on and off working from home. I've got multiple work projects, plus a family project. And I become air traffic controller," she says. "I thought, 'Why am I so tired at 9:30 in the morning?'"
To get to the heart of the matter, Young did something she advises other leaders to do.
"I took out a piece of paper and a pencil, and I drew a circle for everything I was working on at the same time. When I was done, I looked at all those circles and realized, 'Oh, that's what just happened,'" she says.
Young was able to delegate some of those "circles" to others, while prioritizing the rest.
"That lead me to focus on the most important things that I need to be doing in this moment," she says.
How a CEO can recognize burnout in employees?
CEOs can help identify burnout in their team members by avoiding making snap judgments and instead asking questions that could reveal if the employee is experiencing burnout due to work overload, a family issue or another factor.
"It is a lot easier to judge someone than to say, 'Are you taking breaks? Are you taking care of yourself?'" Young says. "It's important to be willing not to label odd behavior as bad behavior, but just be willing to reach out humanely and say, 'How are you doing?'"
Whether or not an employee opens up, it is appropriate and helpful to remind your team about mental health benefits and other resources that they have at their disposal.

Four tips to help deal with or overcome burnout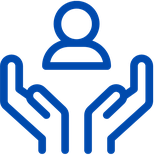 If your company offers an employee assistance program, remind your team that they have access to this resource.
Support from co-workers, friends, family or a professional therapist can help employees overcome burnout.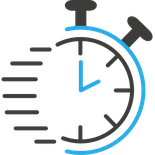 Boundaries for work time and personal time are important for preventing burnout, and you can encourage your employees to set those boundaries.
"Put a beginning on your day and an end on your day, and hold to that," Young says.
3. Practice Stress Relief Each Day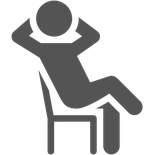 Employees can relieve stress by taking meal breaks, practicing regular stretching, listening to music or talking with co-workers or friends.
"Carve out personal time every day to read a book, take a walk and just breathe," says Young.
4. Take Vacation Time
Paid time off is a benefit that is important for employees' well-being. When people return to work from vacation, they often feel refreshed and re-energized. Encourage employees to use their PTO fully for maximum rest and relaxation time away from the job.
Remote working is accelerating a shift in corporate culture that will likely allow for more flexibility. But whether employees are working remotely or on-site, burnout is still possible. It's important for CEOs to recognize the signs of work from home burnout in their employees, provide the opportunity for open conversations to address sources of burnout, and offer options to support an employee's recovery. Executives must also pay attention to their own energy levels and notice whether they may be experiencing burnout as well.
By evolving management styles to incorporate more vulnerability and empathy, leaders and team members can help support each other to prevent and overcome burning out.
Source: MyVistage.com